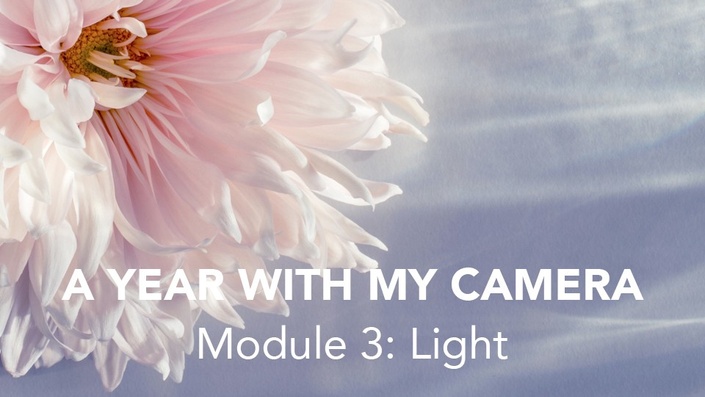 Light
A Year With My Camera: Module 3
CONTROL THE LIGHT
Light is the most important element of every photograph you take. If you ever want to have an image on the wall, win a competition, do well in camera club - you must learn to see the light, and control how it falls across your image.

THIS COURSE IS FOR YOU IF...
- you are a beginner photographer
- you are disappointed that your photos don't look how you expect them to
- you want to express your creative vision with your camera
WHAT'S INCLUDED?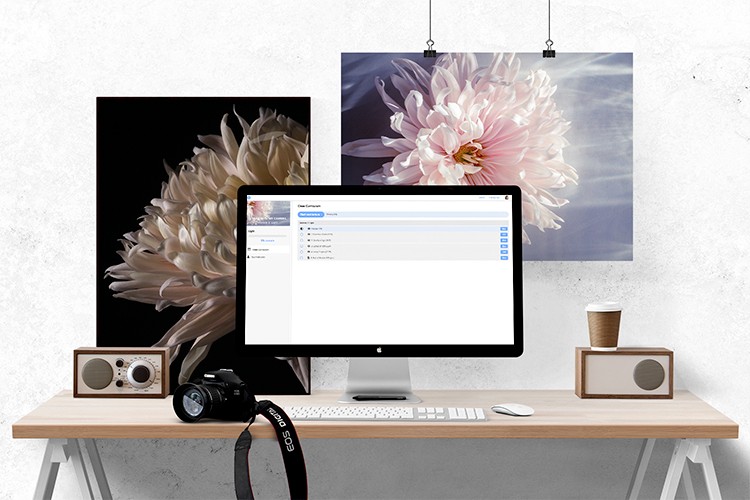 The course includes 4 lessons with video instruction and checklists.
Each of the lessons has a practical photography homework, and there is a final project to complete once you have done all the lessons.
This version of the course does not include individual feedback. This course plus feedback starts at £300 and is only offered when I have availability; the feedback version is currently sold out until 2018.

BY THE END OF THE COURSE:
You will be able to...
- see the light as your camera sees the light
- control the direction the light falls across your image, and understand why that's important
- recognise hard and soft light, and create whichever kind you want
- be aware when the camera is likely to create a colour cast, and know how to fix it
- use a reflector to create a fill light and soften the shadows
- understand that the light is an element all to itself in your image, as important as the subject itself

WHAT PEOPLE SAY:
"I used to use my camera on automatic all the time - I now understand how the different settings and working in manual go together." Vivienne
"I love the week by week approach, you are given tasks to do to practise the knowledge you've gained." Su
"This course has made me actually get out of my comfort zone and practise. Wonderful teaching." Caroline
"Thanks to Emma Davies I have finally understood the basics of photography, in an easy to understand way, but at the same time without leaving anything behind. She is concise and to the point in her explanations, you will learn loads without wasting your time, everything is practical and the exercises will help you achieve one concept after another, step by step, at your own path." Cristina
"Beginners will find that Emma never talks down to you or expects you to understand techno speak without an explanation, though you will soon be quoting shutter speeds, ISO's etc., like true professionals." JW78
Your Instructor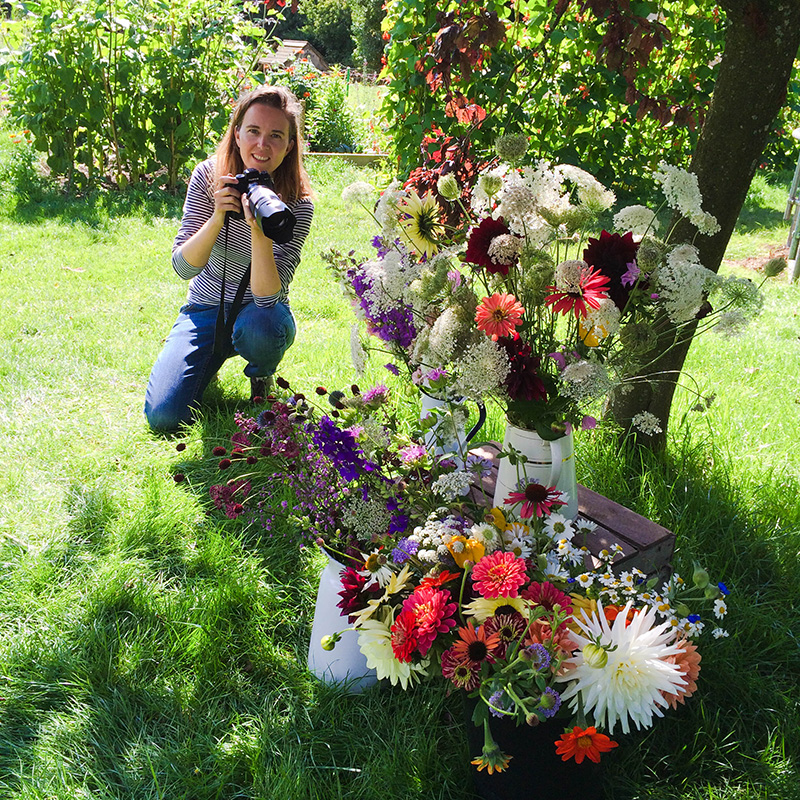 Commercial and fine art flower photographer. Photography instructor.
Travel Photographer of the Year: finalist
International Garden Photographer of the Year: shortlisted
Published in The Telegraph, Gardens Illustrated and by the BBC.

Author of the #1 Amazon bestselling beginner's photography workbook, A Year With My Camera.
Course Curriculum
Module 3: Light
Available in days
days after you enroll
ARE YOU A RESIDENT OF THE EU?
The course is priced in UK pounds.
If you buy in another currency, you will be charged at the current exchange rate, and your card issuer may charge a fee.
If you are based in the EU, sales tax (VAT) will be added at checkout.
You will be able to see the final price including sales tax before you pay. It can't be displayed on this page because it depends where in the world you are. If you are based in the UK, 20% VAT will take the final price from £30 to £36.
Frequently Asked Questions
What is A Year With My Camera?
A Year With My Camera is my flagship beginner's photography workshop. It consists of 10 modules, designed to take you around a year to complete if you do all 10 modules. Each module can be taken separately, and take between a month and 6 weeks to complete individually. This course is module 3 of A Year With My Camera.
How long does this course take?
The course is designed to take about 4 weeks to complete, at the rate of 1 lesson a week, and a weekend to do the end of course project. For each lesson you need about half an hour to watch the video and read the instructions. Each homework will take between 1 and 3 hours, depending on which lesson you are working on. You can spend much more than 3 hours on each lesson, if you want to practise more extensively. If you are progressing more quickly, you could finish faster than 4 weeks.
What camera do I need?
Any camera at all, including a phone camera. Manual controls are not needed to complete this course.
Do I need to buy the A Year With My Camera workbook?
You do not need to purchase the workbook to take this course. The entire Part 3 of the workbook (Chapters 11-14) is included as a pdf download once you have joined.
When does the course start and finish?
This is a completely self-paced online course - you decide when you start and when you finish.
How long do I have access to the course?
After enrolling, you have unlimited access to this course for as long as you like - across any and all devices you own.
What if I am unhappy with the course?
If you are not satisfied with your purchase, contact me in the first 30 days and I will give you a full refund.
Where can I get a hard copy of the workbook?
Many people like an actual book rather than a pdf. If you are one of them and want the accompanying workbook, you can find it on Amazon - search for "A Year With My Camera". For this module you'll want Workbook 1. You do not need to buy the workbook to take this course - a pdf of the relevant chapters is included for you to download.