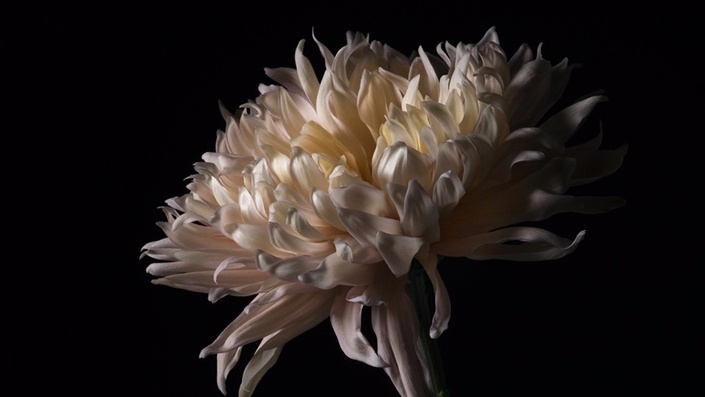 The Art of Flower Photography - Beta
Create breathtaking floral imagery, indoors and out
The price shown above is excluding sales tax. Including UK VAT, the full price at checkout will be £384. For Beta students only: full price at checkout will be £60.
The Art of Flower Photography - Beta
For intermediate and advanced photographers, this course will take you beyond point and shoot floral photography. I share all my secrets, built up over my career as a garden and flower photographer. Be warned though - at least half of the magic happens in editing. As Ansel Adams said,
"The negative is comparable to the composer's score and the print to its performance. Each performance differs in subtle ways."
You will learn how to get the best possible digital file in-camera as your starting point.
You will find out which compromises you can safely make if the light or weather is not ideal.
And I will show you exactly how I edit my images, and how you can take my workflow as a starting point to develop your own style.
Please read the whole of this page before you join - there is a list of essential kit and expected skills below.
Please note this course does not teach studio lighting or flash photography. All lighting is natural daylight, except for one lesson that uses a light box (alternatives suggested below). Dark winter days are fine - you don't need bright daylight.
Your Instructor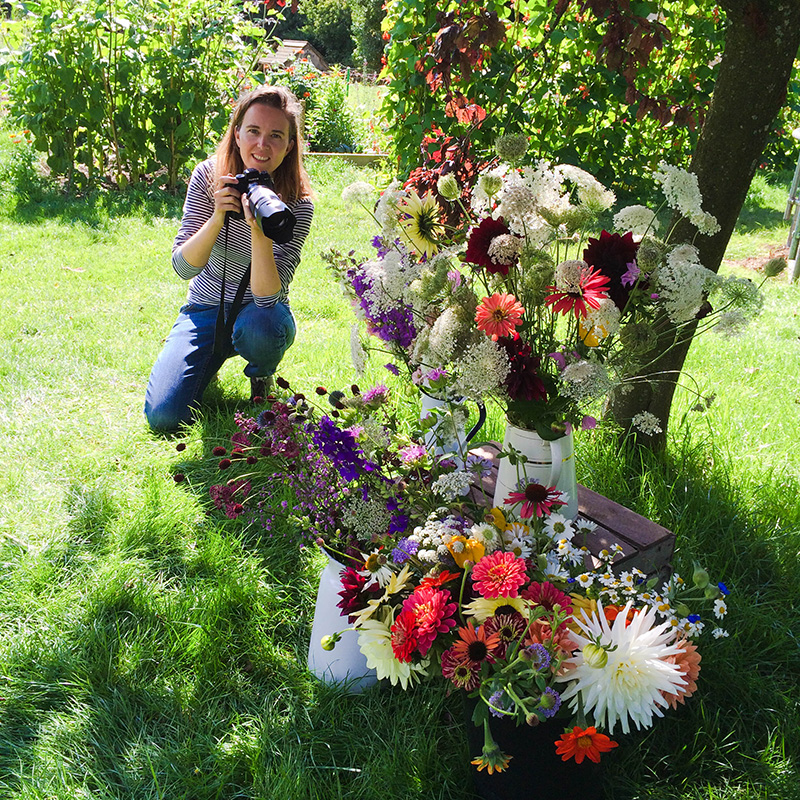 Commercial and fine art flower photographer. Photography instructor.
Travel Photographer of the Year: finalist
International Garden Photographer of the Year: shortlisted
Published in The Telegraph, Gardens Illustrated and by the BBC.

Author of the #1 Amazon bestselling beginner's photography workbook, A Year With My Camera.
When do the lessons start?
All of the introductory curriculum is available immediately.

For Beta students, the course itself starts on Monday 6 November, when the first lesson will be released. A further lesson will be released every Monday for 10 weeks in total, with a 3 week break in December. The final lesson will be released on Monday 5 February 2018.
As Beta students you are receiving an 84% discount on the final expected course price of £384 including feedback (or £96 excluding feedback). I am expecting to give all Beta students feedback on their images. You will receive access to the final version of the course if any changes are made, for no extra charge. In return you agree that you have the time to complete at least 3 of the 5 lessons this year, and 3 of the 5 lessons next year (weather permitting). Each lesson will take a minimum of 2 hours to digest and execute. You also agree that you will provide feedback on every lesson that you attempt, in the comments section of each lesson (within this platform).
The curriculum
6 November - 4 December 2017
Lesson 1A: Basic studio shot - chrysanthemum dark
Lesson 1B: Basic studio - chrysanthemum light
Lesson 2A: Larger arrangement and selective edits
Lesson 2B: Larger arrangement high dynamic range editing
Lesson 3: Studio macro
Lesson 4: Still life and floral flatlay
Lesson 5: Using a light box
8 January - 5 February 2018
Lesson 6: Contrejour - light for sparkle
Lesson 7: Hero flowers in the field
Lesson 8: Shooting a vista - critical composition and editing for light
Lesson 9: Shooting macro outdoors - composition and compromises
Lesson 10: Epic shots in bad weather and under grey skies
Essential kit
Camera: You will need a camera with manual controls - one where you can change aperture, shutter speed and ISO independently. You do not need to be able to change the lens, although you will not be able to do the 2 macro lessons without either a macro lens, macro mode or extension tubes (see below).
Software: Half of the course is editing. I demonstrate my edits using Lightroom. You either need a copy of Lightroom, or you can use the free online software Polarr. If you don't already have Lightroom but want to invest, one of the lessons in the Introduction walks you through everything you need to get started, including where to buy it as a one-off rather than a subscription if that's what you prefer. If you use Polarr you will need to work out the corresponding edits using their help pages (Polarr help pages here) - I only demonstrate the edits in Lightroom. The controls are similar, but layout is not the same.
Tripod: all of the indoor lessons require a stabilised camera to enable long shutter speeds. A tripod is the easiest way to go hands-free with your camera whilst being able to easily change its position between shots. You can use any kind of stable support though, in combination with a self timer - a pile of books or a bag of rice will get you started.
Lighting and studio space: for the first 5 lessons you will need to set up next to a window. You will be using indirect natural daylight as your main light source, and you'll need a space about 1 metre square minimum for your flowers and background, plus what you need for you and your camera. Backgrounds can be a simple as a piece of wallpaper, or you can invest in professional, collapsible studio backdrops. Details are all included in the Introduction.
Flowers: you will be working with a combination of single stems and larger arrangements. No prior arranging skills are required. In the one lesson calling for a larger arrangement, full instructions are included.
Optional kit
Macro lens: 2 lessons require macro kit. You can have a go at these using macro mode on your camera, but you will not have fine control over the settings. The cheapest way to start macro photography is to buy extension tubes for around £30 and use them with a 50mm lens (or whatever lens you have). You do need to be able to remove your lens to use extension tubes. Both macro lessons can be completed using extension tubes. If you want to invest in a dedicated macro lens, I suggest at least a 100mm to get a decent magnification. Third party macro lenses (eg Sigma) are significantly cheaper.
Light box: one indoor lesson requires bright back lighting. The easiest way to achieve this is to buy a dedicated light box or light pad. I use an old slide viewing light box. You can also use an iPad or even a phone, on the full-screen torch setting - but it's probably best to use some cellophane to avoid damaging the screen.
Essential prior knowledge
This course is an intermediate level course. It does not explain the basics of exposure, aperture, shutter speed and ISO. It is expected that you:
- know how to change aperture, shutter speed and ISO on your own camera
- know how to switch between manual and auto focus
- understand what aperture is, and how it affects depth of field
- understand what shutter speed is, and how it affects blur and camera shake
- understand what ISO is, and why it is important to keep it as low as possible
In each lesson I explain which settings to use and why, but I do not go right back to basics. If you need a refresher before you start, you can buy my Get Off Auto course with a 50% discount here: Claim 50% discount (the price shown is before sales tax, which will be added at checkout).
You do not need to have any experience with Lightroom. There is a short introductory course in the Introduction, and then in each lesson I will show you everything you need to know.
This course is closed for enrollment.